In some parts of the world and some U.S. states, hurricanes are unavoidable. Not only do they pose a threat to the people who live in these areas but their homes can (and often are) be damaged as well. And whether you haven't yet had to face a hurricane or you've seen your fair share, it is never safe to assume that your average garage door will be able to withstand hurricane-force winds and keep you and your home safe.
We've all seen footage of homes that seem to have completely blown away or somehow lost entire walls or the roof to the winds. But did you know that your garage door can play a major part in helping your home to survive a hurricane? In fact, The Sun Sentinel wrote a recent article titled, "Storm-proofing garage doors can save a home," and stated of the thousands of homes destroyed by Hurricane Andrew in 1992, 80% of the damage was attributed to garage doors. You can read the article here to learn more.
Strong winds can push in garage doors that aren't built for wind resistance, which allow the winds to blow into your home causing a build-up of pressure that can then rip your roof off, blow the windows out, and cause other serious structural damage. If your area is prone to hurricanes and high winds, we recommend installing hurricane proof garage doors, also known as wind-resistant or impact-resistant garage doors. This will give your garage and your home the greatest chance of surviving a hurricane.
How is a hurricane proof garage door different than a normal one? For starters, they can withstand winds moving at up to 200 mph.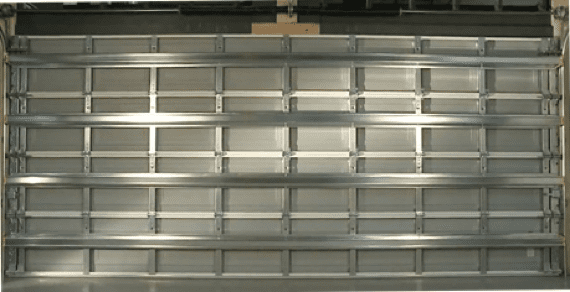 We recommend researching if your state has specific wind load requirements before you buy a new garage door to make sure you meet these important specifications. They are constructed with at least one layer of steel, if not more, and the thickness of the layer of steel varies based on the level of protection needed. The garage doors will have heavier-gauge tracks as well and though they look no different from the outside, you can see the structure built to strengthen the garage door from the inside.
Hurricane proof garage doors are not only meant to hold up against strong winds but any debris that might be moved in the storm, like tree branches, furniture, and other heavy things that could cause significant damage to your average garage door and let the wind in through puncture holes and dents.
If you have a high risk of hurricanes in your area, we hope you take our recommendation and take the steps you can to protect your home. For any further questions about hurricane proof garage doors and installation, don't hesitate to call the experts at Precision Garage Door of Charlotte, NC today!